Big Game Tickets — Sunday, February 4th, 2018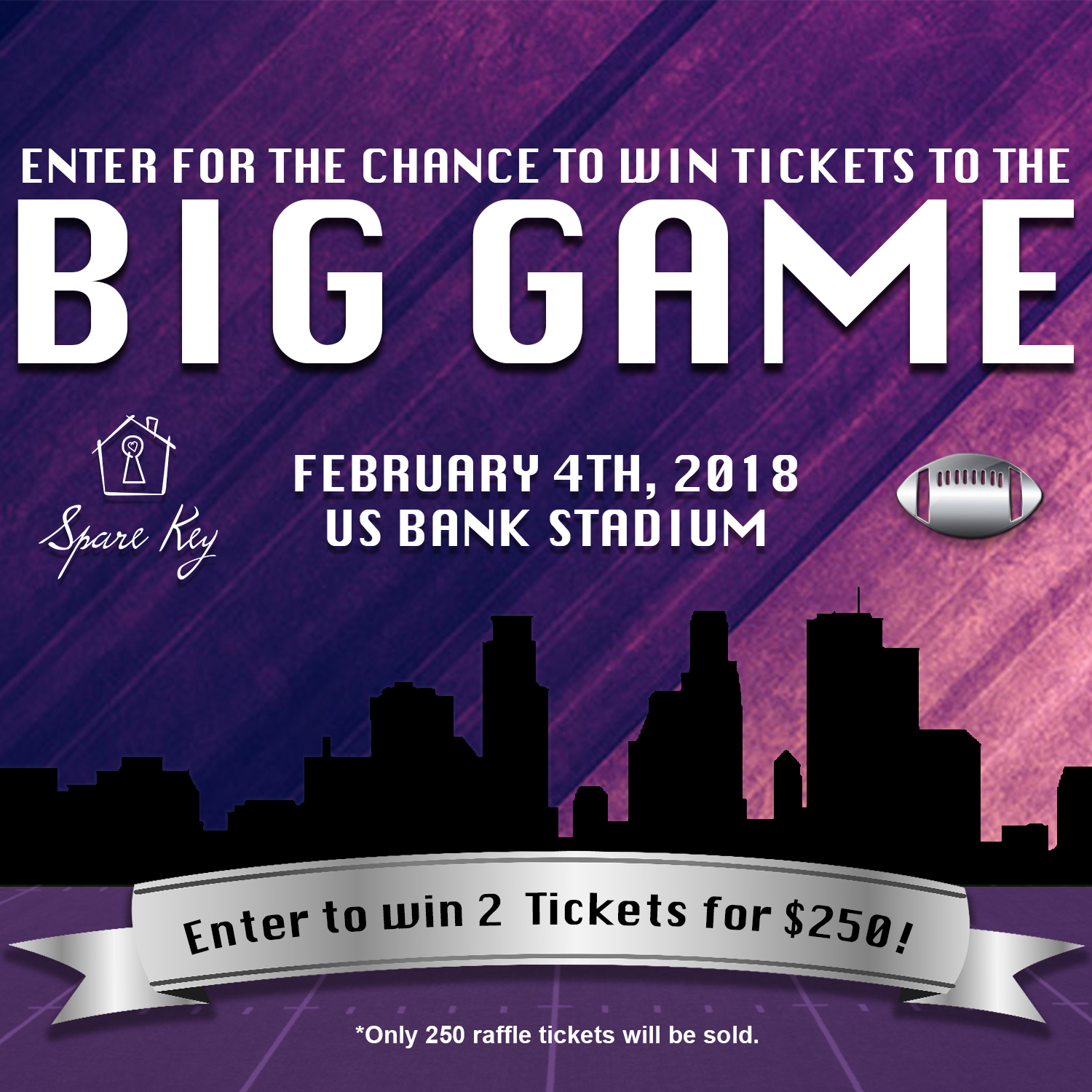 Congratulations to lucky ticket number.....165!
You have won two tickets to the "Big Game" on February 4th at US Bank Stadium!
Thank you to EVERYONE who purchased a raffle ticket. Your support will allow us to help many more families with a child sick or injured in the hospital.
ALL of the proceeds from this raffle go directly to Spare Key!