Super Hero Kids of Spare Key 2018 Calendar
Super Hero Kids of Spare Key 2018 Calendar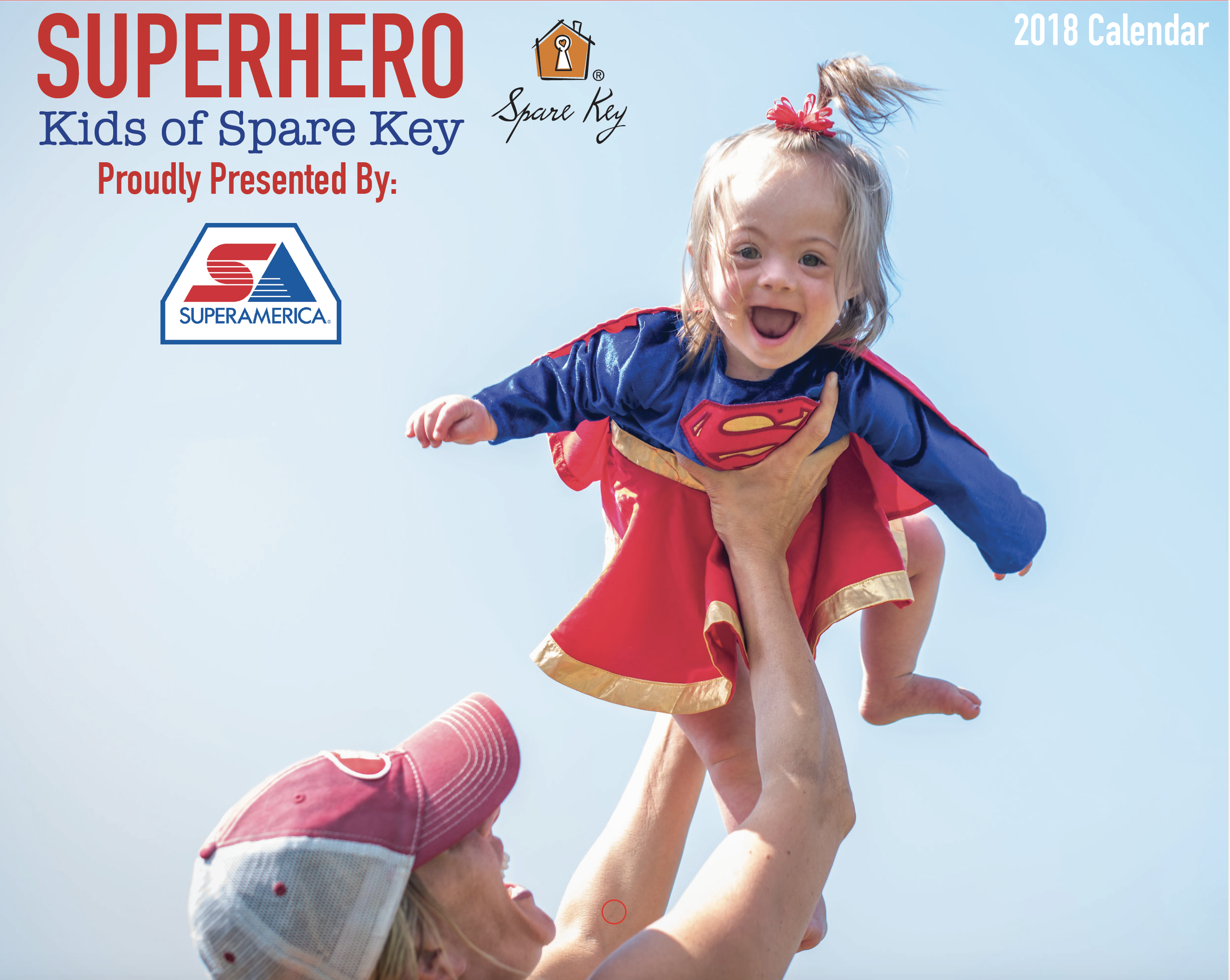 The kids that you see in our calendar are kids who have been helped and supported by Spare Key. They have faced challenges that many kids never experience. They are strong, superhero kids that are ready to fight whatever comes their way!
Help Spare Key celebrate over 20 years of helping families, "Bounce and not Break" by purchasing your very own Super Hero Kids of Spare Key Calendar!
THANK YOU to our Presenting Sponsor, SuperAmerica, for making this calendar possible.
We also want to thank our fantastic photographer, Alyssa Boldischar for capturing the photos of our Spare Key Kids.
And of course, this calendar would be nothing without our amazing Spare Key Kids. Thank you!!!