Spare Key provides financial assistance to families in: Alabama, Alaska, Arizona, Arkansas, Colorado, Connecticut, Delaware, Florida, Hawaii, Idaho, Illinois, Indiana, Iowa, Kansas, Kentucky, Maine, Maryland, Massachusetts, Michigan, Minnesota, Mississippi, Missouri, Montana, Nebraska, New Jersey, New Mexico, New York, North Carolina, North Dakota, Nevada, Oklahoma, Oregon, Pennsylvania, Rhode Island, South Carolina, South Dakota, Tennessee, Texas, Utah, Vermont, Virginia, Washington, West Virginia, Wisconsin, & Wyoming.

---
Here are statistics on the children and families we serve:
Types of Illness/Injuries Spare Key has helped since 1997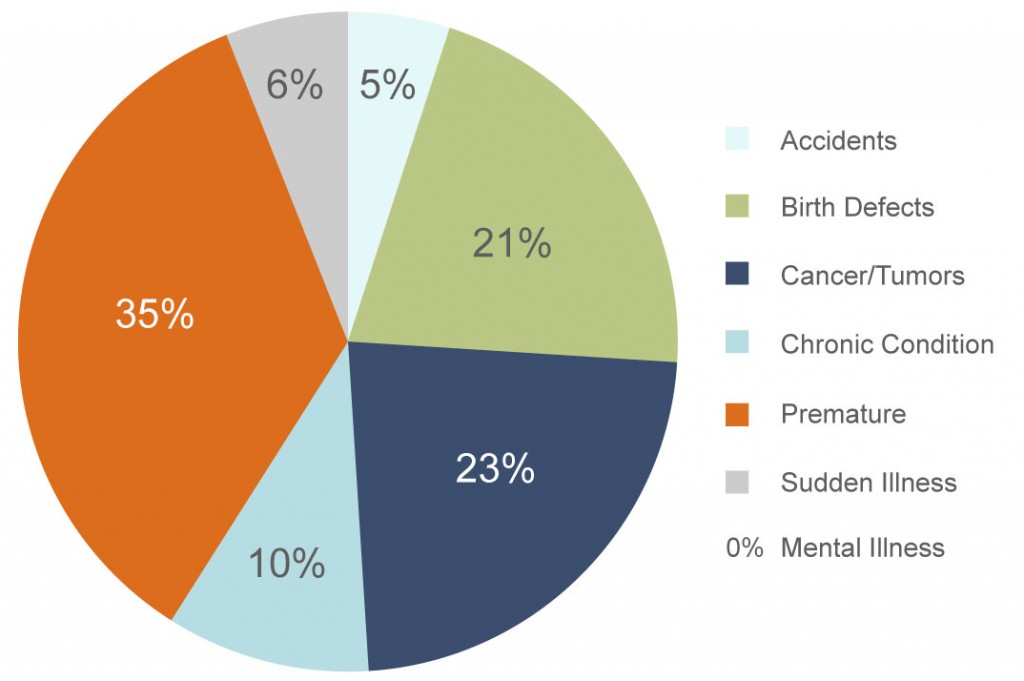 Income of families Spare Key has helped since 1997
Spare Key prohibits discrimination on the basis of race, color, national origin, disability, sex, marital status, familial status, parental status, religion, or sexual orientation. Inquiries regarding the nondiscrimination policy may be directed to Spare Key Executive Director Erich Mische: Erich@sparekey.org.