Double Your Donation!
Employer Matching Gifts
Many companies offer matching gift programs to encourage employees to contribute to charitable organizations. Some provide matching funds to support employee volunteer hours. Most of these programs match contributions dollar for dollar, and some will even double or triple the amount of your gift!
Check to see if your employer matches your donation.
If your employer requires an Employer Identification Number (EIN) (i.e. Federal Tax Identification Number), please use 41-1888767.
Click here to fill out an employee giving form
You may mail your completed matching gift form to:
Spare Key
480 Broadway St
St. Paul, MN 55101
Your personal gift and matched contribution will be credited to the program or event location that you designated.
If you have questions about matching gifts please contact Sarah Putnam at sarahp@sparekey.org or call 952-406-8872
---
Ambassador Program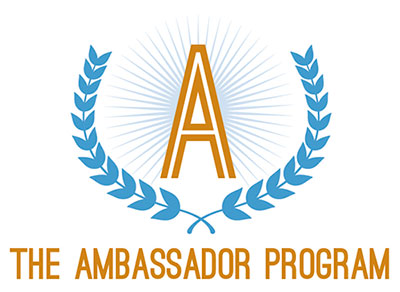 Since 1997, Spare Key has helped families "Bounce and not Break" with housing grants on their behalf while their critically ill or seriously injured child recovers in the hospital. The Ambassador Program applies to anyone who is in a transactional business, for example, mortgage loan officers, realtors, title companies, etc.
Every closing you could result in a donation made in your names to Spare Key. These donations are then used to support families whose children are in the fight against cancer, struggling to recover from a devastating injury, battling a chronic disease, or trying to get home after having been born prematurely.
The Ambassador Program is a meaningful and simple way to contribute to Spare Key's mission on a monthly basis:
Designate a dollar amount to donate per transaction closed
Contribute as an individual directly to Spare Key or involve your entire office in the program
Submit our donations at the end of the month to assist us in helping more Minnesota families each month
For participating in the program Spare Key will provide you with the following tools to assist you in marketing your involvement:
Spare Key will send an acknowledgment letter to your customer informing them of the donation you made on your behalf
Spare Key Ambassador program Logo for use on business cards, signage, letterhead and other product
Spare Key information brochure to share with customers
Spare Key signage for office
If you'd like to sign up for the Ambassador Program or know more information, contact Sarah Putnam at sarahp@sparekey.org.