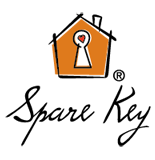 Treasure Island Resort & Casino teams up with Lost Highway to launch
"Boots for Change" for Spare Key
 Partnership includes MinnesotaCountry.Com as part of Lost Highway CD Release Party
(Welch, Minnesota) Treasure Island Resort & Casino (www.treasureislandcasino.com) along with the band, Lost Highway (www.losthighwaymn.com) and MinnesotaCountry.com ( www.minnesotacountry.com) are teaming up to support Minnesota families with critically ill or seriously ill children in the hospital.
"Boots for Change" has been formed to support Spare Key (www.sparekey.org), an organization that supports families with rental and mortgage grant payments.
According to Brandon Wallin of MinnesotaCountry.com "Boots for Change" is an opportunity to raise awareness about Spare Key's mission with fans attending the "Lost Highway" CD release party at Treasure Island Resort & Casino in a fun and interactive way.
"Fans of Lost Highway and country music look for opportunities to support great organizations like Spare Key that benefit our community," said Wallin. "And we're pleased to have this opportunity to be a part of an organization that looks to help families during their child's medical crisis."
According to Treasure Island Resort & Casino's Cindy Taube, "Boots for Change" will also give fans a chance to support Spare Key with their spare change during the Lost Highway CD release party.
"We are proud of our association with the work Spare Key does to support our communities," said Taube. "We hope that fans will take the opportunity to learn more about the organization and share whatever spare change they have in their pockets by putting it our "Boots for Change" throughout the evening."
Jesse Steberg, lead singer of Lost Highway, echoed the comments of Wallin and Taube and expressed his appreciation for the efforts of Lost Highway fans to give back to the community.
"There's no doubt in my mind that fans of country music and Lost Highway are not only the best fans, but have some of the biggest hearts around," said Steberg. "We couldn't be more proud to partner with everyone to help Spare Key in their mission to help families "Bounce and not Break".
The Lost Highway CD release party, featuring the band's hit single "Skin" will be held Saturday, April 19th at Treasure Island Resort & Casino Event Center at 9:00 p.m. Doors open at 8:00 p.m.  General admission tickets are $6.00 and $1.00 from every admission will go to Spare Key.  More details can be found at www.ticasino.com
###